Top 7 Free VPN Trials That Are Worth of Your Time in 2023
Just like grass, free VPN trials are omnipresent as well. All thanks to people's awareness of VPNs and their increased usage. Now, people are clear-minded that they must use a VPN for high-end safety while browsing the internet.
But real confusion occurs when one has to make a choice.
With many options related to VPN with a free trial, it is actually very daunting to decide with whom one must go. Well, we are going to help you out on this front. In this post, we are going to suggest to you the top seven VPN trials that one must not miss at all. So, let's get started.
Free VPN Trial in 2023: What You Need To Know?
A free VPN trial is the easiest way to check the viability of the selected one in real time. With its help, one can determine how trustworthy the service provider's claims are. It allows you to gain a deeper insight into the functionality of a VPN before you invest your hard-earned money in it.
Free VPN trails are crucial to finding out whether or not the chosen one is easy to use, safe, and compatible with your devices. So, don't miss it.
Key Factors of a Good VPN Free Trial
Don't get carried away with the excitement of a free trial. Hold on to your thoughts and pay attention to what we will say. You need to be attentive while trying a free VPN. Make sure you have access to enough services.
Usually, all the trusted VPN service providers offer enough features and facilities in a free trial. But, if you're going to invest your time in one which has limited operations, then you're wasting your time.
A free trial VPN service should be ads-free and make no compromise on the service quality. Also, there shouldn't be any force or constant reminders for an update.
The Best 7 VPNs with a Free Trial Period
Based on our research on leading free VPN trials, we were able to get impressed by seven out of hundreds. Here are the details of them.
ExpressVPN
Considering the features and quality, ExpressVPN free trial is all we want.
The good news is: ExpressVPN free trial hack works for a long duration, is ad-free, and lets you enjoy best-of-breed services.
You can try this best free VPN trial for 30 days on five devices at a time. As a full-fledged VPN, ExpressVPN is superb as it comes with robust security encryption, fantastic support, and great features. You can enjoy its free trial almost worldwide, even in China.
Duration of free trial:
30 days
Plus point:
There are tons of servers that you can use in the free trial.
Minus point:
It forces you to pay for the trial too. However, the money will be returned if you don't like it. This is not a free VPN trial, no card.
Trial Link:
https://www.expressvpn.com/order
NordVPN
Our second choice is the NordVPN free trial which is as superb as ExpressVPN as its free VPN trial is also without any restrictions and is competent enough to give a detailed idea of its real-time viability.
Duration of free trial:
7 days with 30-days money-back guarantee.
Plus point:
Longer plans offer great value.
Minus point:
Mobile apps are not that wonderful.
Trial Link:
https://checkout.nordvpn.com
CyberGhost
CyberGhost is a super-friendly VPN that you should try for free. It is great for torrenting, streaming, and discreet internet browsing. There are around 6,900 servers across the world. You may grab CyberGhost VPN free trial before getting started with its plans.
Duration of free trial:
45 days
Plus point:
Let you enjoy the built-in ad blocker and tracking blocker even in the free trial.
Minus point:
The users of free trials have complaints about its interface.
Trial Link:
https://www.cyberghostvpn.com/en_US/vpn-free-trial
Surfshark
You can invest your time in Surfshark's free VPN trial without any doubts, as this VPN is cost-effective, supports streaming, and is super-speedy.
Duration of free trial:
7-days.
Plus point:
Supports multiple connections.
Minus point:
Force you to use a mobile phone to activate the free trial.
Free Trial:
https://surfshark.com/vpn-free-trial
IPVanish
If you want a cheap VPN free trial with no credit card, then go for IPVanish. Recently, it has dropped its one-month pricing, and it is now more pocket-friendly. There are around 1,600 servers across the world.
Duration of free trial:
30-days.
Plus point:
Supports multi connections.
Minus point:
Complex interface.
Trial Link:
https://www.ipvanish.com/
PIA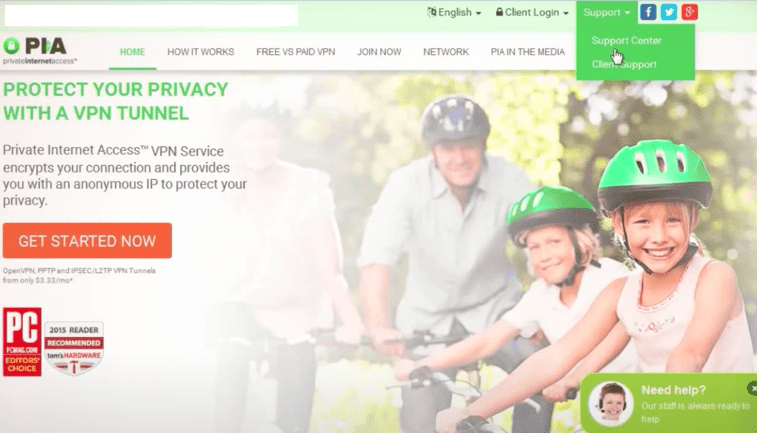 With PIA free VPN trial, you can have ultimate peace of mind and enjoy an impressive performance. PIA, aka Private Internet Access, has the highest servers in the world. It owns 35,550+ servers in more than 77 countries.
Duration of free trial:
30-days.
Plus point:
Built-in malware blocker is impressive.
Minus point:
Speed can be an issue sometimes.
Free Trial:
https://www.privateinternetaccess.com/
PrivateVPN
Compact, easy-to-use, and cost-effective are the words that we would use to describe PrivateVPN. You can give its free VPN trial a chance to prove it, as all of its servers support P2P activities and adhere to a no-logging policy.
Duration of free trial:
30-days.
Plus point:
Owns dedicated torrent servers.
Minus point:
You have to struggle to access live chat on a free trial.
Free Trial:
https://privatevpn.com/prices/
The Bottom Line
A free VPN trial is an easy way to gain ultimate peace of mind, as it lets to test the future VPN without being worried about putting money at stake. When you're planning to buy a VPN, don't ever overlook the worth of a free VPN trial. Go for it and make the most of it. Other than the top above-listed trials, you may also take Proton VPN free trial.
FAQs
Why do VPN providers offer free trials?
Free VPN trials are tried and tested in ways to win customers' hearts and build a lifetime association with them.
Can I use my free trial more than once?
Can I use my free trial more than once?
Should I get free service?
How do I cancel my free trial?
Will a VPN track my activity during a trial?