VPN Comparison: Compare the Best VPN Services of 2021
What Are the Best VPN Services?📌
Before the in-depth reviews, check this quick VPN comparison chart:
What is a VPN?
VPNs are software that allows you to hide your IP address or replace it with a virtual address. This is the best way to prevent your network security from being compromised.
How Does a VPN Work?
VPN works by mixing the network address with others and replacing each with a virtual address. Once the address of the network is replaced, it becomes impossible to trace back the request to the original network. 
There are multiple VPNs available in the market. Finding the best one or knowing what the best VPN service is would be difficult. To help you out, we have curated this review article on the top VPNs. But before that, let us help you get better insights on using VPNs wisely.
Run down the VPN list and find one that serves your interest best. Let's compare VPNs:
ExpressVPN: Top-Rated VPN
One of the best VPNs, ExpressVPN poses a direct challenge to NordVPN. It is extremely popular and has nearly 3000 servers across 94 countries. With the top-class encryption standards, this has an array of VPN protocols. ExpressVPN compatible with every device and offers excellent speed. 
Features
Zero-log policy to restrict data sharing.
The British Virgin Islands keep them away from all intelligence-sharing agreements.
Works flawlessly on Netflix and torrenting activities.
Kill switch to avoid all sorts of data breaches
Malware-free installation files eliminate data leaks.
An option to choose from six different locations. 
Pricing: $12.95/month
CyberGhost VPN: Best VPN Protection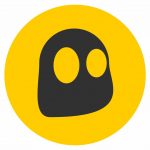 With more than 3000 servers spread across 160 countries, the VPN is best for streaming videos or any content for that matter. As a starter, you can test the VPN service on three different devices. CyberGhost VPN doesn't compromise on the performance of the streaming, hence emerges to be a game-changer.
Features 
Surpasses geo-restricted content and supports streaming channels like Hulu, Netflix, HBO GO, BBC iPlayer, Sling TV, Amazon Prime Video, Showtime, etc.
Compatible with: Windows, Android, Blackberry, Linux, Chromecast, iOS, macOS, Nvidia Shield, etc.
It is also suitable for torrenting activities providing robust 256-bit encryption.
CyberGhost VPN has a no-log policy and supports nearly every P2P activity.
Simple and easy-to-use interface.
Kill switch to shut the session and prevent leaks. 
Pricing: $12.99
VeePN: Best VPN App
Offering unlimited bandwidth and 10 simultaneous connections, VeePN is an excellent choice when it comes to personal VPN services. It has 2500 servers spread across 50 different locations. It is totally secured with AES-256 encryption. 
Features
24/7 customer support services.
VPN Net Guard adheres to the privacy and anonymity of the users.
One-click connection with minimal effort.
Blazing fast speed and top-notch performance.
Supports both torrenting and bypassing geo-restricted content on sites such as Hulu, BBC Player, etc. 
Pricing: $6.99/month
IPVanish: VPN Solution for Home
Based out of the US, IPVanish is one of the VPN services that considers it to be the best in terms of security and performance. This VPN also got into the list of the best VPN providers for Windows that has 1300 servers in and across 75 different countries. Accessibility is granted to five different OS at the same time.
Features: 
AES-256 encryption standards ensure that it is practically impossible to track the location of your network.
Simultaneously, the VPN allows 10 different connections.
IPVanish has a decent network speed and a no-log policy.
24/7 live support to all the customers and users of the VPN.
Pricing: $10/month 
NordVPN: Best Paid VPN
Based out of Panama, NordVPN is one of the best-paid VPNs overall and for gaming. It has nearly 5600 servers across 60 countries. Also, it is regarded as one of the most popularly used VPNs and is dead serious about security.
Features:
 User-friendly interface with a kill switch to keep your data secured.
Zero log policy to restrict data sharing with third-party agencies.
Strong and robust connection with zero leaks.
Works with torrenting and other content streaming sites such as Netflix.
Connect up to six different devices.
Has a feature called Double VPN for top-class encryption. 
Pricing: $11.95/month
Which VPN is most secure?
VPNs that feature military-grade encryption are usually considered safer than others. The most acceptable encryption options are AES-128 Bit and AES-256 Bit. Additionally, a VPN having multiple security protocols is also regarded as safe. OpenVPN, IPSec/IKEv2, IPSec, and PPTP are widely used security protocols. Considering this, we can conclude that VPNs like ExpressVPN, NordVPN, and many others quoted in this post are secure and safe to use. They come with watertight security features and leave no stone unturned to protect the end-users from various kinds of online hassles.
What's the Fastest VPN?
It's common to witness a speed drop while using a VPN as your web traffic passes through a highly secure route.  Some sort of sluggishness in download and upload speed is expected. Using the various speed tools, we did the extension VPN speed test comparison and figured out that CyberGhost, ExpressVPN, and are great.
Which is better, NordVPN or ExpressVPN?
NordVPN and ExpressVPN are the two most famed contenders for the best VPN comparison.  When a comparison is done on parameters like server network, speed, VPN protocols comparison for security, dynamic IP address, and device compatibility, ExpressVPN surpasses NordVPN.
Can You Trust Your VPN Service?
Trust doesn't just like that. Don't directly trust a VPN just after viewing a VPN price comparison table, either. A service provider has to earn it. You can have faith in your VPN service provider if: 
It has been around for a long time, and it is still going strong. It's the mark of quality service, as no run-of-the-mill service provider will thrive for long.
The service provider has a zero-compromise privacy policy. It shows that the service provider understands its responsibility and will not rat you out.
There is a larger server network as it will allow you to make most of the availed VPN services.
There is comprehensive and responsive customer care support. Having dedicated customer support shows that the service provider is here to help its customers.
The service provider runs the organization under a legal framework.
We have seen many of the famed VPN service providers facing the charges of betraying the customers' trust. For instance, TorGuard servers were breached out. So, one has to keep all of its senses open while choosing VPN. 
Detailed VPN service comparison and VPN provider comparison are a great way to gain deeper insights into one's actual performance.
Advantages of Using VPN Services 
Mask IP
A VPN gives you a virtual address instead of the original network address. Which helps you keep your network private.
Geo-restricted Content
The best VPNs surpass the limitations imposed on specific content allowing you to gain access to the same.
Secure the network
VPNs allow you to hide your network shielding it from external threats and keeping all your data hidden and protected.
Encrypt File Sharing
Once you have a VPN activated, all your internet activities are encrypted. Starting with browsing to sharing files, VPNs help you with all.
Things to Consider When Choosing the Best VPN App 
After knowing about the best VPN services, you might be wondering which one to choose. Whether you are looking for the best VPN for a home network or official use, it is important to consider a few things when choosing the VPN service provider.
Speed: The first thing to take care of is speed. Installing a VPN mustn't compromise on speed and performance.
Security: Keep security at the top to get the best VPN protection. The VPN must adhere to the security terms of the network and ensure an end to end encryption.
Accessibility: Check whether the selected service provider bypasses restrictions on geo-specific content. 
How We Tested Top Rated VPN Providers?
Testing the VPN service providers, we take into consideration a few parameters. Depending upon how each of the providers performs in the said areas, we rank them in ascending order.
User-experience: Ease of use is an advantage not to be underestimated, especially if you have no experience with VPN services. Configuring and adding the desired devices should be step by step in a self-explanatory process.
Data protection: The transmission of data via a VPN should be completely encrypted and prevent the user from any leaks. 
Streaming: A good VPN should be able to access streaming content and bypass geoblocking. 
Convenient payment options: If the usual payment methods are available, this is an advantage. Some providers allow anonymous payments via vouchers or cryptocurrencies.
Privacy: It is an advantage if the VPN also includes an ad blocker and tracking protection. And with split-tunneling, users can decide which programs should connect via VPN and which should not.
Speed: It is often claimed that a loss of speed is practically unavoidable with a VPN. But it doesn't have to be. The best VPN providers can score points with fast, stable connections and ultra-fast speeds – whether on the computer or on the mobile device. 
Tips for Secure Browsing
Besides installing and activating a VPN to keep your browsing activities safe and protected, here we have additional tips for your perusal. 
Keep your browsers updated.
Block unnecessary pop-ups.
Ensure that you have blocked ads.
Enable the option of doing no track in your web browser.
Clear your cookies and browser history/cache. 
Check VPN ratings and do a VPN price comparison before finalizing any.
Conclusion
VPNs aren't just a fancy term in the age of digital media. It is a game-changer and helpful in a variety of ways. Keeping aside the fact that you can stream endlessly bypassing geo-restricted content using a VPN, the best VPN services secure the network, limiting unwanted sharing of data and keeping your information protected. In case you have been skeptical about the type of VPN you should integrate, the above-mentioned VPN recommendation will help you make the move.
FAQs
Can a VPN make the Internet faster?
Even though the thought of VPNs boosting internet speed is widely talked about, it isn't true. No matter how efficient the service provider is when adding a proxy and encryption to the network, the speed will never increase. You must go through VPN speed test comparisons done by third-party users to find out the truth about a VPN you are choosing.
Can you use a VPN to gamble?
Can you protect a router, Smart TV, or game console with a VPN?
What are the risks of using a VPN?
Is a VPN safe for banking?
Can a VPN connect to another VPN?